Technology
Through technology we can evaluate, assess, design the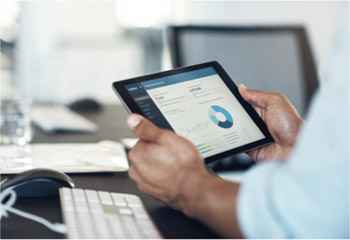 clients portfolio, determine if their portfolio is properly optimized for risk and returns and uncover any unknown risks.
We have selected well known, leading technology platforms to help you tackle the complexities of your estate and simplify it in a easy one stop client portal.
We are often asked if we can take a look at a clients household investment. This spans, real estate, insurance policies, other businesses and other private capital. To do this, we can aggregate portfolios at the household level and perform similar analysis.
Fee Structures
We focus on providing lower costs relative to benefits. We typically show how fees are a small portion of the benefits added through tax planning and portfolio planning.
Referral
The majority of new clients come from referrals from current clients. Your introduction of Family Office RIA to colleagues and friends is the ultimately compliment.