We provide a one-stop solution
We include tax professionals on our planning teams who know how to generate better after-tax returns
We coordinate team members with expertise spanning asset classes and market cycles
We provide bespoke solutions to help you minimize taxes and fees even when you have multiple portfolios with unique objectives requiring investments in diverse assets
We put our clients' needs first
Will $1 of Your Family's Wealth Grow to $700 or $5,308 Over the Next 91 Years?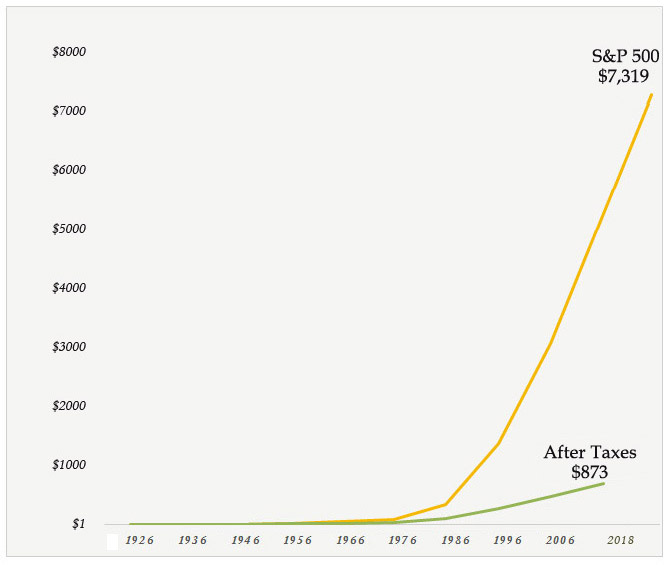 See assumptions behind the growth chart at: www.VFOS.com/webdocs/GrowthAssumptions.pdf
Are you maximizing money available to fund your vision? Learn from a recent 88-year period! Using our Tax Efficient Asset Management Solution ("TEAMS"), we can help you maximize your portfolio returns after-taxes, after policy management decisions, after-fees, and after-distributions! See how….